Canna Culture is the epicenter for where people buy edibles in San Jose. CannaCulture is a concierge cannabis dispensary that offers delivery to Santa Clara County and Silicon Valley.
Are You Looking for the Best Selection of Edibles?
Whether you are new to San Jose, new to trying edible cannabis products, or just wondering where to find a solid selection of edibles you might be overwhelmed by options. It seems like that green cross is popping up all over the Bay Area and it's hard to know which dispensaries are legitimate. It's important to have a go-to dispensary you can trust for edibles that vets and pre-selects only the highest-quality products on the market before offering them to you.
Canna Culture, a full-service dispensary in San Jose, offers a premium service and only the best edibles on the market.
At Canna Culture, you are more than just a customer; you are a trusted client. Establishing a long-term relationship is important to us, which is why we have so many regulars. We value all our clients and treat everyone with the respect they deserve. In return, we greatly appreciate every kind review they write for us.
We offer delivery and pick-up options for all our edible products in the Silicon Valley area. Browse our menu to place an order online or give us a call at our central San Jose location: (408) 264-7877.
About Edibles in San Jose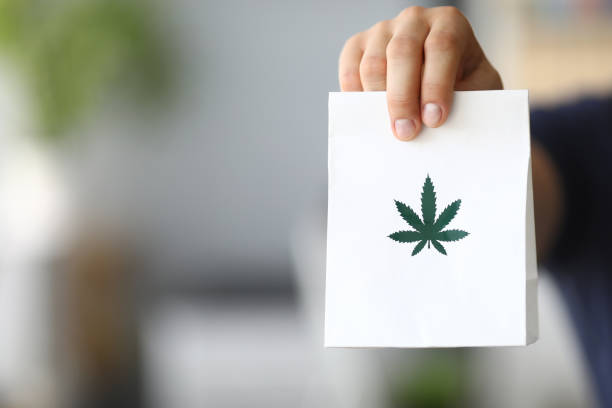 It might not seem easy to find a reliable source for edibles. Whether you are new to edibles or a veteran of baking special brownies, it's important to have a dispensary you can count on for quality, transparency, and accuracy. We vet all of our edibles and ensure that we have a selection of trusted, high-quality edibles in stock at all times. We have CBD focused edibles with low THC content as well as edibles with a high concentration of THC. We want to ensure that our valued clients always have an option that suits their current needs.
How to Make Cannabis Edibles
Making edibles might be a simple process to learn, but it's difficult to master and produce the best tasting, balanced cannabis-infused food. The process begins with making cannabutter or cannabis-infused oil. With cannabutter and a selection of cannabis-infused oils, you can theoretically make almost any edible.
Beginning bakers often have trouble with getting the correct dosage and balancing the dosage across every serving. Many of those homemade brownies at parties contain a few brownies that are super-strong while others have very weak dosages. It takes experience at not just cooking, but specifically cooking with cannabis, to make edibles that taste great and contain consistent dosages. A lot of products that flood the market might be someone just trying to make a quick buck after seeing how much the cannabis market keeps growing. At CannaCulture, we only source our edibles from honest cannabis chefs that have a proven track record for reliability and dosage quality.
What to Look For in Cannabis Edibles
Because cannabis is legalized at the state level, there are no Food and Drug Administration (FDA) guidelines for cannabis edibles. This makes it daunting sometimes to sort through all the products available. Read the labels carefully. All edibles should mention their primary cannabis ingredient, whether it's primarily THC or CBD, and clearly list the dosage on the package. The package should also list the CBD: THC ratio on relevant products. At CannaCulture, we do most of the preliminary research for you, ensuring that only the most trusted brands appear on our shelves.
Benefits
The edibles we offer combine the positive effects of cannabis with the convenience and great flavor of the best edibles on the market. 
Convenient
Delicious
Long-lasting effects
A lot of research has been emerging that shows the benefits of cannabis in treating a variety of conditions. Cannabinoids show promise as a treatment for anxiety and stress disorders.[1][2] The most established medicinal benefits are for the treatment of seizures.[3] The FDA previously approved CBD based treatments for epilepsy and recently expanded its approval for seizures that derive from tuberous sclerosis.[4]  
Your Cannabis Gurus in Silicon Valley
If you're looking for where to buy edibles in Silicon Valley, contact CannaCulture. We offer premium delivery services across Santa Clara County for all our edible products. Our budtender gurus are trained in all the intricacies of cannabis edibles. Just let us know what you are looking for and they will help match you with the most suitable edibles. Whether you contact us online or by calling (408) 264-7877, we are dedicated to providing you with world-class service.
Types of Cannabis Edibles We Offer
The precise selection of edibles we carry can change on a daily basis as some products might be sold out while our other favorite edible chefs might have a new product on offer. Make sure to check our menu to see what offerings we have in stock. Our product range typically includes the following types of edibles.
Brownies
The classic edible. Everyone knows the benefits of consuming cannabis in brownie form. At CannaCulture, we serve you with the best brownies currently available in the Bay Area. To find out what flavors we have available, from space brownies to peanut butter brownies, check out our current offerings.
Chewables
Chocolates, peanut butter, and caramels have always been popular treats. Now they come infused with your preferred cannabis infusion. These are great morsels that are easy to carry with you.
Crisps
Crisps have long been a favorite when the munchies arrive. Now you can sate your desire for cannabis and tasty treats at the same time. We stock a variety of crispy treats for your pleasure. You don't even need milk.
Chocolate Bars
Who doesn't love a good chocolate bar? Chocolate bars are one of our favorite luxuries after a meal. Our chocolate bars come in many flavors from peppermints to dark chocolate that can satisfy the most discerning chocolate aficionados.
Are you a cookie monster? We are. There's no shame in loving to get your cookie cravings on with some of our delicious cannabis-infused cookies. Perfect for an afternoon hike and picnic or just enjoying some streaming movies at home, our cookies come pre-screened to ensure you always have consistent quality.
Gummies
Gummies are great. They come in a wide variety of flavors and textures. They also offer a convenient way to imbibe whether you are here, there, or everywhere. Sample our wide assortment of gummies by contacting us online or by phone.
Beverages
Cannabis-infused delicacies come in drinkable forms as well. The cutting-edge cannabis beverages we offer will delight your taste buds and provide you the benefits of cannabis at the same time. If you prefer a quick intake, we offer shooters in addition to cans.
VIP Rewards Program
Everyone loves specials. We have an ongoing program where you receive VIP rewards and are the first to be alerted to any promotions that we host in our store. VIP members get 2% back on every purchase (before tax). They also enjoy a $2 pre-roll every time they come in with friends and family. Be the first to hear about our Demo Days and BOGO offers by joining the VIP program.
Cannabis Delivery Service in San Jose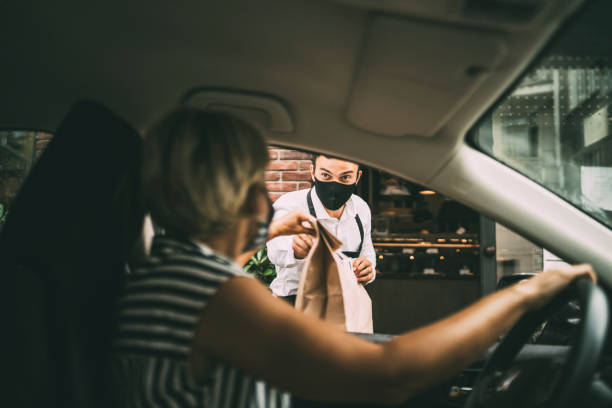 CannaCulture wants to make ordering cannabis easier than ordering a pizza. If you don't want to drive to our store, we will happily drive to you. Our delivery hours are 9 in the morning to 9 at night. Check out our delivery map to see our minimum requirements for your location. Our delivery area covers Palo Alto in the West to Mountain View in the East to San Martin in the South. Please remember that heavy traffic might impact our speed of delivery.
How Much Do Edibles Cost in Santa Clara County?
We provide our clients with premium edibles at affordable prices. To browse our current inventory, please view our online menu.
FAQ
How Do I Know What the Right Dose Is for Me?
The right dose for an edible depends on several factors. The feeling you want to experience, your tolerance to cannabis in general, how much you intend to eat and drink, and how long you want to experience the effects all contribute to determining what is the right dose for you. Consult with our cannabis gurus and provide them with all your information and they can help you determine which dose you should try. Remember, it's always better to start with a smaller dose and work your way up to greater doses.
References