For many Californians, enjoying the simple benefits of a vegan gummy is a way to stay relaxed and ready for whatever life throws at them. Keeping our body fit and healthy is a key component of a happy life, and for a rapidly increasing number of people in the United States, a vegan diet plays an important role. Since statewide cannabis legalization came into effect in 2017, cannabis companies have sought to provide a wide range of delicious vegan–friendly edibles. They are now a common sight at dispensaries, and the number of products to choose from is constantly growing.
Canna Culture provides a delicious selection of vegan edibles, along with quality flower, a wide choice of pre-rolls, and other top-shelf cannabis products. Stop by our San Jose dispensary, or place an order for delivery with Canna Culture! Order online or contact us at (408) 264-7877 and relay your menu choices to our knowledgeable budtenders.
Hours & Payment Options
Open 9am to 9pm, 7 days a week
3591 Charter Park Dr, San Jose, CA 95136
Minimum $75 purchase requirement for delivery.
Vegan-Safe, and Delicious!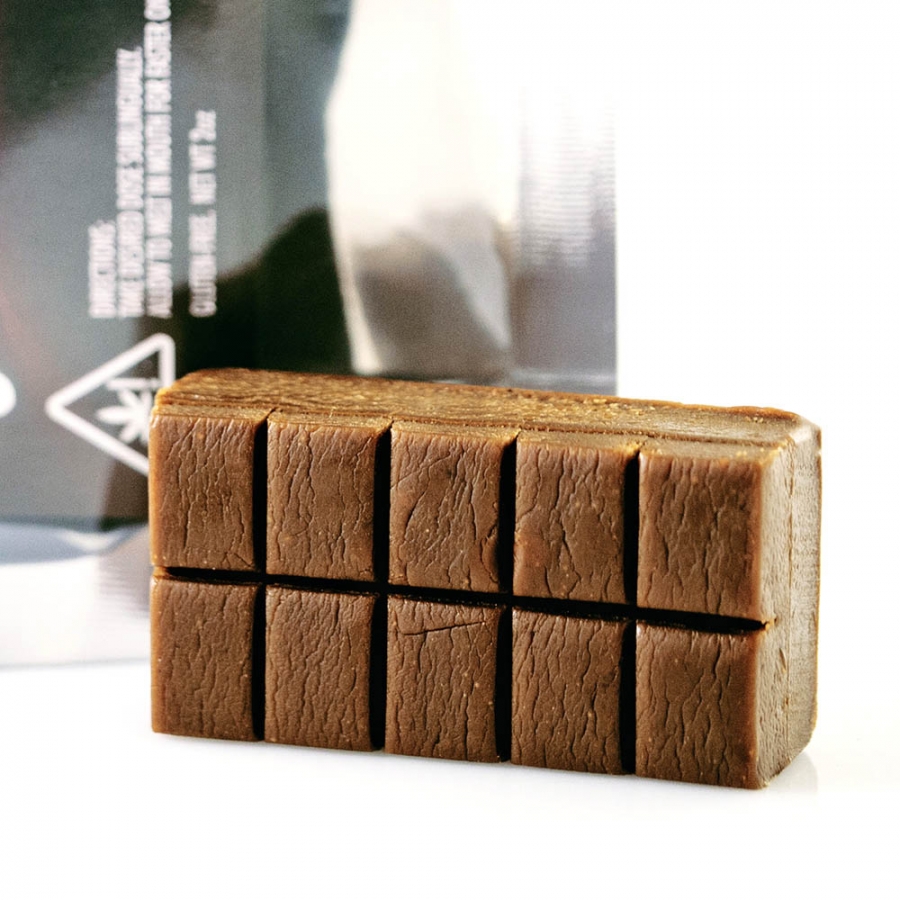 Many people choose a vegan diet for ethical reasons and simultaneously reap the rewards of the many health benefits that come with the lifestyle change. A well-balanced plant-based diet is useful in preventing and treating metabolic disease and cardiovascular disorders. (1) It's also proven to help people with type II diabetes achieve weight loss and improve glycemic control. (2) Vegan gummies are a great choice for people who want to enjoy the benefits of cannabis without smoking, particularly if it's their first-time. The highest-quality gummies can easily replicate your favorite fruity flavors and provide a satisfying dose of THC! And, although sweet treats aren't always the most healthy option, most would agree – a bitesize edible (or two) won't put a big dent in your diet! 
What Makes an Edible Vegan-Friendly?
Veganism increased a staggering 600% in the United States from 2014 to 2018, with numbers continuing to rise year after year. (3) Despite the many vegan options available, care must be taken when buying grocery items. Label-checking and ingredient research are essential, even when it comes to seemingly innocuous items like candy! Many gummy candies, in particular, contain gelatin, an animal-derived agent used to stabilize and thicken the product. Thankfully, many mouth-watering gummies, including the weed-infused ones, contain the perfect gelatin substitute!
Fruit-Based Pectin
Pectin is a naturally-occurring complex carbohydrate, or starch. It's a gelling agent found in many fruit and vegetable products, and is commonly used in jams, jellies, and fruit preserves. Not surprisingly, it's also frequently used to produce the slightly soft, chewy texture in gummy edibles. Many non-vegans even prefer the lighter, less rubbery quality of pectin-based gummy candies than those containing gelatin. The great thing about pectin is that it's 100% plant-based, and therefore completely vegan-friendly!
CA Certified: Quality Guaranteed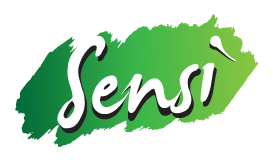 Canna Culture takes pride in providing top-shelf vegan edibles. When buying any cannabis product – edible or otherwise – it's vital you do so with a licensed, reputable dispensary to guarantee quality and authenticity. Though it may be tempting to do so, buying edibles on the black market at unlicensed, unregulated shops is a risky business. Unfortunately, some less-than-reputable sources make and sell edibles with no regard for buyer safety or product quality. Many black-market edibles commonly rely on buyers' existing candy knowledge and prey on their childhood nostalgia and sweet tooth. They frequently encroach on existing candy copyrights and have similar packaging to the original brand, so use a discerning eye and shop wisely!
There's a quick, straightforward way to check your weed products. Be sure to scan your weed's packaging for the CA-certified symbol. A cannabis leaf and exclamation point inside a triangle with "CA" below guarantees the product:
Is licensed and legal for sale in the State of California
Has undergone independent lab testing and verification
Has been packaged securely in child-proof packaging
Has labeling indicating accurate THC and other cannabinoid levels
VIP Rewards For Canna Culture Members!
Get exclusive discounts and early access to deals when you join our VIP Reward Program! Canna Culture VIPs can take advantage of:
2% Back For Every Dollar Spent Before Tax
Get A Pre-roll For Less Than $2 When You Bring Friends Or Family
Be The First To Get Notified About Our Demo Days With BOGOs
Vegan Edibles at Canna Culture
Sensi Gummies
Award-winning cannabis candy creators Sensi take pride in their reputation as the makers of the healthiest edibles on the market! Using a special low-sugar recipe that doesn't disappoint on taste, Sensi gummies are cannabinoid-packed, full-spectrum treats. What's more, each piece is gluten-free, and infused with nutrient-rich Omega 3 from algae for the brain, heart, joint, and eye health. Choose from the following products to satisfy your sweet tooth, and get the relaxing high you need!
Smokiez Hybrid Sours
Made to make your mouth water, Smokiez sours are delectably moreish sweet and sour fruit chews. As well as being vegan, they're also gluten-free, dairy-free, and contain no high fructose corn syrup. With four delicious flavors to try, you'll be sure to find your favorite way to medicate!
Petra Mint
Searching for a non-gummy vegan edible that also freshens your breath? Look no further than a portable pack of Petra mints! First introduced in 2015, Petra was California's first microdose cannabis-infused mint. For seasoned cannabis users who need a convenient, consistent way to get their THC dose, or for first-time cannabis users, Petra Mints are a delicious alternative to the standard edible!
Something a Little Different…
If you're looking for a savory edible that definitely isn't conventional, try a pack of Chilé Limon Canna-Corn from Higher Edibles. Crunchy, perfectly-baked corn nuts in a mildly spicy coating are perfect for microdosing…and midnight snacking!
Vegan CBD & CBN Options
Some people aren't looking for high THC doses in their edibles. In fact, many people seek high CBD and CBN alternatives for relaxation and sleep.
San Jose Cannabis Delivery
We are conveniently located off South 87 and Capitol Expressway near the Capitol Drive-Ins with handicap parking/access. However, if you can't make it here, we can deliver your purchases to you! Serving our customers throughout Santa Clara County, Canna Culture is one of the most trusted brands in the cannabis industry. We offer free delivery within a 20-mile radius of our dispensary to the following areas.
FAQ
Are most cannabis edibles vegan-friendly?
It's always best to check the packaging or the company's website to ensure your edibles are 100% vegan-friendly. However, many well-known and artisanal edible ingredients are completely suitable for people who follow a vegan diet, so there's usually a variety of delicious options to choose from!
Is pectin vegan?
Yes! Pectin is a fruit and vegetable-derived starch that is 100% plant-based and 100% vegan. Edibles that contain pectin rather than gelatin and no other animal-derived ingredients are safe for vegans to enjoy!
Are there low sugar vegan edible options available?
Yes! In fact, many vegan edibles are low- or no-sugar, with no compromise to taste. Speak to a budtender about healthier edible options to discover the right product for your needs.
References
Clem, J., & Barthel, B. (2021). A Look at Plant-Based Diets. Missouri Medicine, 118(3), 233–238. https://www.ncbi.nlm.nih.gov/pmc/articles/PMC8210981/ 
Marrone, G., Guerriero, C., Palazzetti, D., Lido, P., Marolla, A., Daniele, F. D., & Noce, A. (2021). Vegan Diet Health Benefits in Metabolic Syndrome. Nutrients, 13(3), 817. https://doi.org/10.3390/nu13030817 
Clem, J., & Barthel, B. (2021). A Look at Plant-Based Diets. Missouri Medicine, 118(3), 233–238. https://www.ncbi.nlm.nih.gov/pmc/articles/PMC8210981/