Canna Culture Can't Play Favorites!
Cannabis has always unselfishly provided us with her herbal assistance. In fact, cannabis' two biggest gifts to humankind are the celebrated compounds THC and CBD. Both of these neurochemicals have a home in our own nervous system thanks to the cannabinoid receptors encoded into all of our DNA. But how do the benefits of CBD and THC stack up against each other? Can our serene and knowledgeable "Cannabis Guru" budtenders pick a favorite?
We shall see.
Canna Culture serves Silicon Valley with premium cannabis products. We offer free delivery within 20 miles of our San Jose dispensary. Our VIP Rewards Program makes it safe and simple to explore our comprehensive inventory.
Contact us by calling (408) 264-7877.
About Cannabinoids
Tetrahydrocannabinol (THC) is best known among the dozens of cannabinoid chemicals in cannabis. THC is the primary psychoactive constituent of cannabis. Cannabidiol (CBD) is its sister chemical. Unlike THC, CBD is non-psychoactive. However, based on ample anecdotal evidence and some very encouraging preliminary research, CBD is showing to be very effective for managing pain in individuals.[1]
#JoinTheCulture! Read the Canna Culture blog and stay hip to what's happening in the world of cannabis.
Conclusive clinical trials investigating the holistic benefits of THC and CBD in humans are somewhat lagging due to cannabis' ambiguous legal status. But there are some very promising leads on the health benefits of each of these cannabinoids in isolation. Research has also shown how they might complement one another's medicinal impact by way of an interesting "entourage effect."
In the end, it might be unfair to compare these beneficial, all-natural medicines when all they want to do is help us. Pain is more than physical, and chronic pain can be more manageable in the right frame of mind. So much of the world's anxiety and illness can be treated by an upgrade in perspective. It's time to elevate your experience with two of nature's greatest medicines: THC and CBD.
THC May Reduce Traumatic Brain Injury (TBI)
THC is a neuroprotectant. Laboratory results have demonstrated that the cannabinoid chemical may help protect against traumatic brain injury (TBI). In a 3-year retrospective review of registry data at a large community hospital, patients' anonymous toxicology screens showed a markedly positive correlation between the presence of THC in the body and reduced morbidity as a result of brain injury.[2]
Another study exposed laboratory rats to toxic levels of glutamate. But THC made a big difference for the better, yet again. Results confirmed that THC is a potent antioxidant that protected the rats' brain cells from glutamate-induced death.[3]
CBD Is an All-Natural Sleep Aid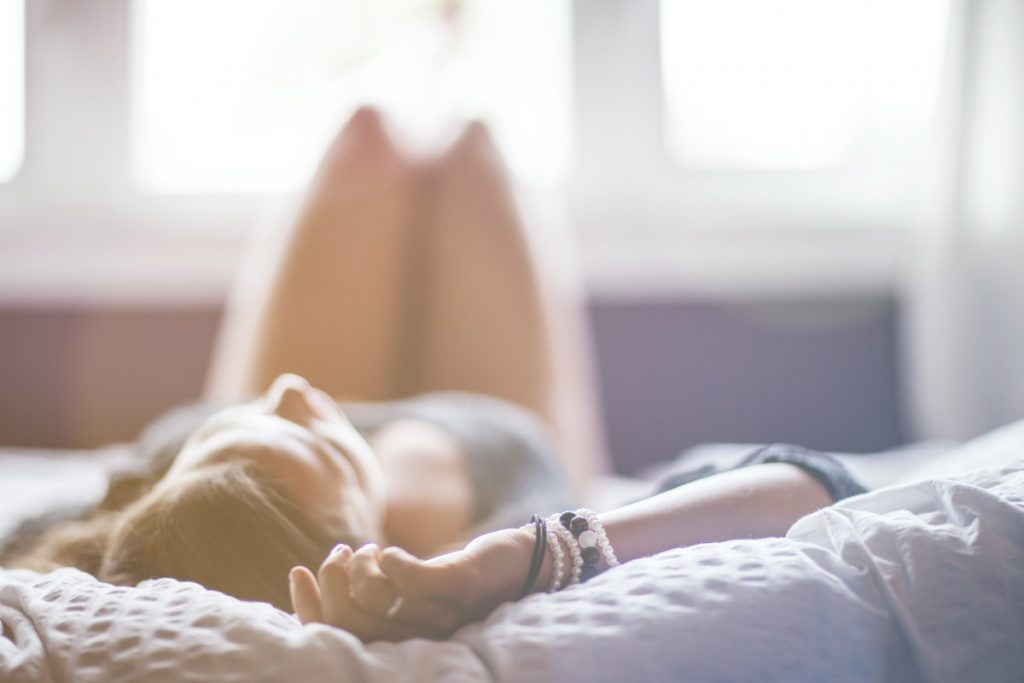 CBD research has documented a unique "dual effect." This means that CBD appears to have a crosswise chemistry, depending on the conditions under which you choose to administer it. Daytime sleepiness, or somnolence, can impact your productivity during the day and your ability to fall asleep at night. If you administer CBD at daylight hours, it can promote alertness, leading to a more restful sleep at night.
How does this uncanny cannabinoid seem to be able to provide a perk when we're feeling sluggish mid-day while encouraging relaxation when we're all wound up at night?
A significant benefit of CBD oil is that it improves emotional homeostasis, which is a balanced mental state. CBD helps to regulate the body's sleep-wake cycles, meaning that it assists in promoting vigilance during daytime and relaxation at night.
CBD Is Both Stimulating and Sedating
CBD has been shown to both encourage and stave off sleep, depending on the time of day and how much you take. Low-dose CBD has an unequivocally stimulating effect. While high-doses of CBD have a sedating effect. For legions of insomnia sufferers, CBD is an all-natural sleep aid that doesn't make them tired the next day. Conversely, low-dose CBD has been associated with increased focus and wakefulness.
THC Helps Treat Posttraumatic Stress Disorder (PTSD)
Many individuals and families are trapped in the destructive vortex of posttraumatic stress disorder (PTSD). The issue is particularly prevalent for the veterans in our community. PTSD is a self-propagating cycle of harmful behaviors that can awaken in a person after experiencing a severe trauma. It is a crippling condition. PTSD includes symptoms such as agitation, severe anxiety, depression, insomnia, nightmares and social isolation.
THC has shown to be a highly effective treatment option for PTSD.
A recent study confirms that THC eases a variety of PTSD-related symptoms. Though the directionality of cannabis use and PTSD could not be fully differentiated at this time, there appears to also be a correlation between THC and a significant reduction in PTSD symptoms.[4] This means that those suffering from PTSD can finally get the balanced peace of mind they need to achieve the breakthrough they may have been seeking.
The same study goes on to say there is a notable lack of large-scale trials, making any final conclusions difficult to confirm at this time.
CBD Is an Anti-Seizure Medication
None other than the U.S. Food and Drug Administration (FDA) agrees that CBD is an effective treatment for some of the wickedest childhood epilepsy syndromes. The FDA recently approved the first-ever cannabis-derived anti-seizure medication, Epidiolex, which contains CBD. While there are three other synthetic cannabis-related medications, available, Epidiolex is the only anti-seizure medication directly derived from CBD.[5]
The FDA could no longer ignore the numerous studies that strikingly illustrate that CBD is able to reduce the number of seizures in epilepsy-stricken children.
In some cases, CBD is credited with stopping the seizures, altogether. If you choose to investigate the matter for yourself, you will find an entire genre of heart-wrenching videos that show soothing CBD at work in children with epilepsy. The children's seizure symptoms are apparently assuaged immediately thanks to the timely application of some fast-acting CBD tincture. The videos are quite striking.
What Is the Best CBD for Seizures?
Epidiolex is the only prescription form of CBD available. It was approved by the FDA in June 2018 for treating seizures in two merciless forms epilepsy—Lennox-Gastaut syndrome (LGS) and Dravet syndrome. Epidiolex is approved for adults and children over the age of two who have one of these rare disorders.
THC and CBD in Harmony: The Entourage Effect
Why fight? Here at Canna Culture, we can't choose which we love more, so why should you? In fact, both CBD and THC are shown to have therapeutic benefits. Moreover, CBD and THC work even better together as they cooperate organically under the auspices of the entourage effect.
Like music is a symphony, the neurochemicals in cannabis complement each other's actions.
Natural medicines tend to receive their share of resistance from the medical establishment because the prevailing point of view is a reductive one. Pharmaceuticals tend to be considered in isolation from, rather than in relation to, the broader biological systems in which they participate. The entourage effect means that the comprehensive benefits of cannabis are greater than their constituent cannabinoids. the whole is greater than the sum of its parts. This may sound like alchemy, but dynamic processes are a common feature in nature, from respiration to reproduction.
What Do CBD and THC Products Cost in San Jose, California?
We are a California Essential Business and it is our sincere honor to be of service to our Silicon Valley community. With Canna Culture's wide variety of CBD and THC products, you're sure to find something to suit your needs and satisfy your taste. Topicals, edibles, tincture oil and flower—Canna Culture has it all.
Search our extensive menu for more!
Our clients appreciate us because we go the extra mile for them. Take a look at our favorable reviews and see for yourself. On the phone or in person, our serene and knowledgeable "Cannabis Guru" budtenders will help you find the way to your ideal cannabis products.
Canna Culture offers free delivery within 20 miles of our San Jose dispensary.
Join our VIP Rewards Program for swag, discounts, and exclusive offers only available to members. Curious about cannabis? Call (408) 264-7877 to contact us. Let's get the conversation started.
References