Cannabis is cultivated in many different areas of the world for its psychoactive, medicinal properties and as a durable fiber for textiles. From its earliest recorded use in China dating from 4000 B.C.(1) to today's innovative growing operations, we have sought to find methods that preserve its qualities and enhance yield. It is a hardy plant that can withstand the elements, but it also enjoys a controlled growing environment that pays particular attention to temperature regulation and light intensity.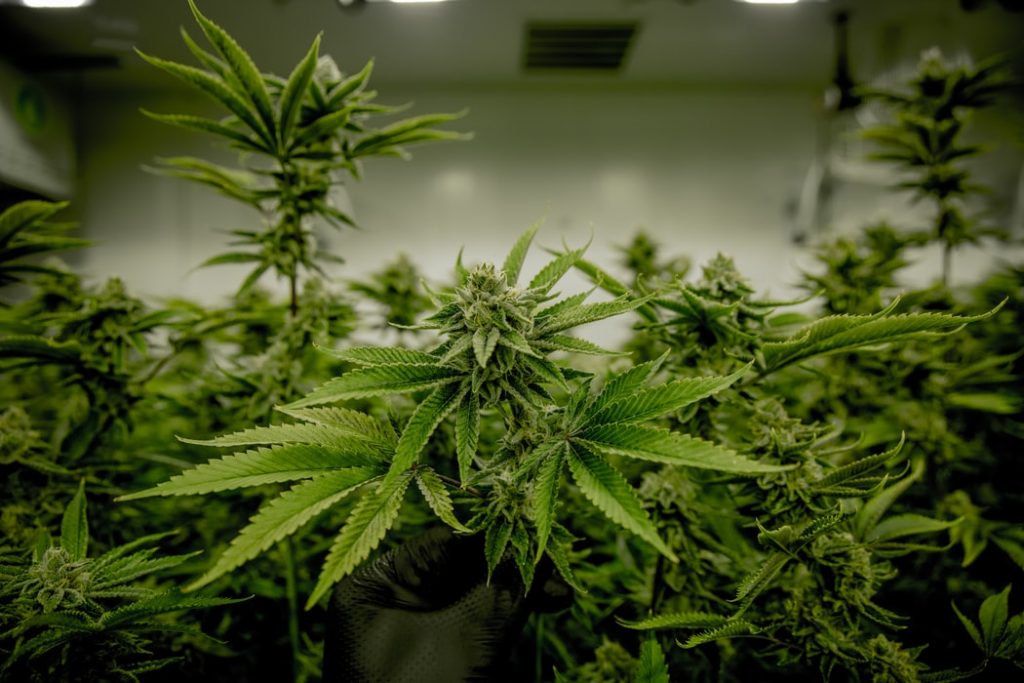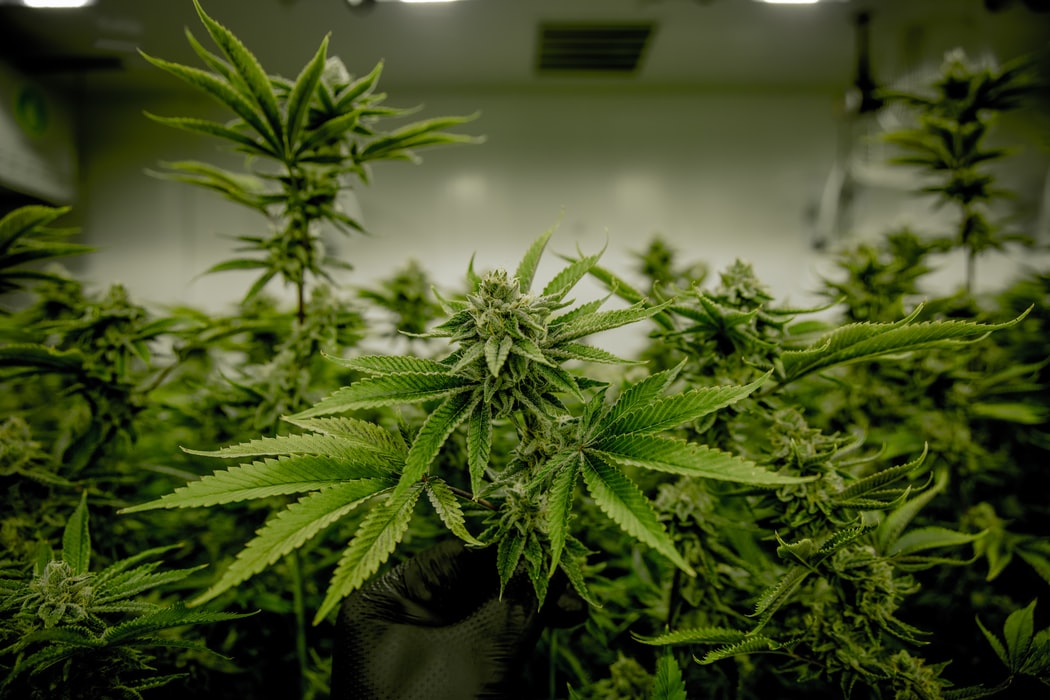 With these and other considerations in mind, many cannabis users have their preferences regarding the source of their weed, and the environment it is grown in. One of the most interesting aspects of this conversation is the indoor vs. outdoor debate. Most people may not even realize that there are differences between indoor and outdoor grown cannabis. But what are they? And, perhaps more importantly, does it really matter?
If you're a cannabis newcomer, or an experienced weed connoisseur, shop securely with Canna Culture to find the highest quality cannabis products that suit your needs! Serving our customers in San Jose and nearby neighborhoods, we offer pickup and delivery options for a huge selection of premium pre-rolls, flower, vapes, edibles, and more! Get everything you need when it comes to weed by ordering via our extensive online menu, or call us at (408) 264-7877. If you have any specific requests or questions, you can also get in touch by filling out our online inquiry form.
Indoor & Outdoor Cultivation: The Basic Differences
Since December of 2021, the State of California has granted over 8,500 statewide cannabis cultivation licenses. (2) In each case, these business owners had to decide which strains they would grow and in what type of environment. There are hundreds of different varieties of cannabis plant, each with a different physical appearance, cannabinoid percentage, and terpene profile. And, when we ingest cannabis, these factors can result in a wide range of effects on the body, that can include relaxation, euphoria, motivation, and focus. How that plant was cultivated to extract the usable attributes of the plant is important. If we were to compare two different plants, each from a different growing environment than the other, what would the most noticeable differences be in their appearance?
Features of Outdoor-Grown Plants
Some people can immediately tell the subtle differences between indoor and outdoor-grown buds just by looking at them! The main features of outdoor-grown cannabis plants include:
Darker Leaves
Looser Flower Consistency
Larger Buds
Lower Trichome Density
Thicker Stems
Some outdoor growers choose not to trim buds as tightly as their indoor counterparts, though this is not always the case.
Features of Indoor-Grown Plants
Indoor-grown plants are cultivated in a more controlled environment than their outdoor cousins. Some of the main appearance-related features of indoor buds are:
Brighter Coloration
Tighter Packed Buds
Smaller Buds
Higher Trichome Density
Thinner Stems
Indoor-grown weed can also present in slightly more colorful ways, with flashes of orange, purple, or even red in some strains.
What are Trichomes and Why Are They Important?
Trichome density refers to the number of special, gland-like appendages that are plentifully dotted around cannabis flowers and leaves. They're important because they're the place where cannabinoids like THC and aromatic terpenes are produced. They also play a vital visual role for the cultivator as their color can determine when it's time to harvest the plant. If the trichomes are clear, the plants are not ready for harvest. Cloudier, opaque trichomes indicate higher levels of THC, whereas amber-colored trichomes have slightly less THC but more CBN, for an intense "body high".
Cannabis Delivery in San Jose
Stay at home and order in comfort with our San Jose weed delivery service. Simply select your purchases from our huge online menu, fill in some contact and delivery details, and wait for your driver to arrive!
Canna Culture Hours and Payment Options
Delivery Hours: 9am – 9pm
Payment Options: Debit card, credit card, cash
(Please have exact or near exact change when your delivery arrives)
No waiting in long lines
Reliable same-day delivery
Stress-free (no sitting in traffic!)
Quality products direct to you
Any questions about cannabis products and their effects? Check our FAQ to find answers to some of the most common questions about weed!
Cost-Effective Outdoor Grows
The first generation of cannabis cultivators in Northern California were established counter-culturalists: "hippies" who chose a more harmonious existence with nature, away from the hustle and bustle of the city. (3) They chose outdoor cultivation for their plants, providing us with a decades-long heritage of outdoor cannabis in the Golden State. Nowadays, there are numerous outdoor cannabis cultivation sites scattered across the state. Certain regions in particular, including Humboldt, Mendocino, Nevada and Trinity counties and Big Sur, have well-established reputations for producing high-quality "sun-grown" cannabis. (4)
Some of the advantages of outdoor-grown varieties include:
Cuts Costs: Outdoor cannabis cultivation harnesses natural sunlight, organic soil compounds, and water. Unlike indoor grows that often have considerable overheads in the form of electricity and equipment bills, outdoor cultivation avoids some of the pitfalls and additional costs associated with indoor cultivation techniques.
Better for the Earth: Not only is outdoor cultivation a more economical option for growers, but it also has a smaller carbon footprint that's less damaging to the environment. By taking advantage of the wonders of natural UV, there's no need for additional technology that can more often than not be far less energy-efficient.
Higher Yields: Although generally speaking, indoor plants contain higher levels of THC, outdoor plants produce higher yields. Plants grown outdoors can be over twice the size of indoor plants, and use around half the energy required to grow.
Depth of Flavor: Many cannabis connoisseurs believe that outdoor-grown weed has a more flavorful profile. They have a richer, more complex quality that incorporates the naturally occurring environmental conditions. In cultivation circles, this is known as "terroir" and is most frequently used to describe another legendary California product: wine!
In-Depth Indoor Grows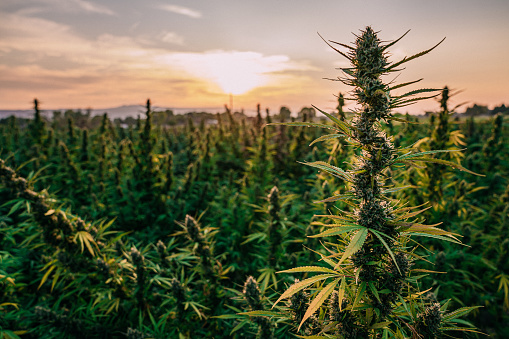 Apart from some aesthetically pleasing buds, major advancements in cultivation technology over the past twenty years mean that indoor growers are in full control of their cannabis crop! They now have a variety of devices to control their growing environment, down to the most precise measurements. Other benefits of indoor-grown cannabis include:
Bye Bye Bugs: Precious plants are offered protection from "uninvited guests" such as spider mites and fungus gnats in a grow room that is closely monitored and scrutinized. They're also at a far lower risk of soil- and airborne pathogen infiltration that could pose a threat to the yield.
Balance & Stability: Lighting, temperature, and humidity levels can be controlled at the touch of a button. Indoor growers can take advantage of the very latest climate control technology, pesticide-free mists, and cleanroom technology to enhance the quality and quantity of their harvest.
Higher THC: One of the biggest bonuses of an indoor operation is the ability to easily introduce more carbon dioxide to the environment. CO2 levels in grow rooms can be manipulated to provide optimal growth and yield, and oftentimes, higher levels of THC.
Enhanced Security: An indoor location that can be locked down can be much easier to manage and monitor in terms of security than an open field. Some state security requirements require personnel and equipment to digitally and visually keep watch over plant inventories and technology, which can be a lot harder to do with a crop that's well spread out on the land.
What Should I Choose at the Dispensary?
At Canna Culture, we know that sometimes the selection of products available can be a little daunting. For indoor-grown cannabis fans or outdoor-grown cannabis fans, there's a continuous trade-off between the two growing environments to consider. Although indoor-grown weed is known to have tighter, prettier, more potent buds, they generally don't have the denser, richer nature-enhanced flavors associated with outdoor-grown plants. In contrast, while it's the more natural, energy-efficient, cheaper option, outdoor-grown cannabis has the added risks of insects, inclement weather, and a less controlled grow. Indoor-grown weed has higher THC content and can be finely-tuned using the latest equipment, but the price growers pay for total control is high, and is oftentimes passed down to the consumer in the final price of the product on sale.
If you're curious about growing environments and this article has piqued your interest further, you could set out to try as many different strains as you like to find the one that fits your needs the most. That's because when it comes down to it, it's all about personal preference. Don't be afraid to tell our budtenders what those are, but similarly, don't be afraid to try something different. They'll be eager to show you some products that meet your needs, and may even suggest something you didn't know about! 
San Jose VIP Program
Join the Canna Culture VIP rewards program and receive exclusive offers, swag, and flyers for the latest events local to you!