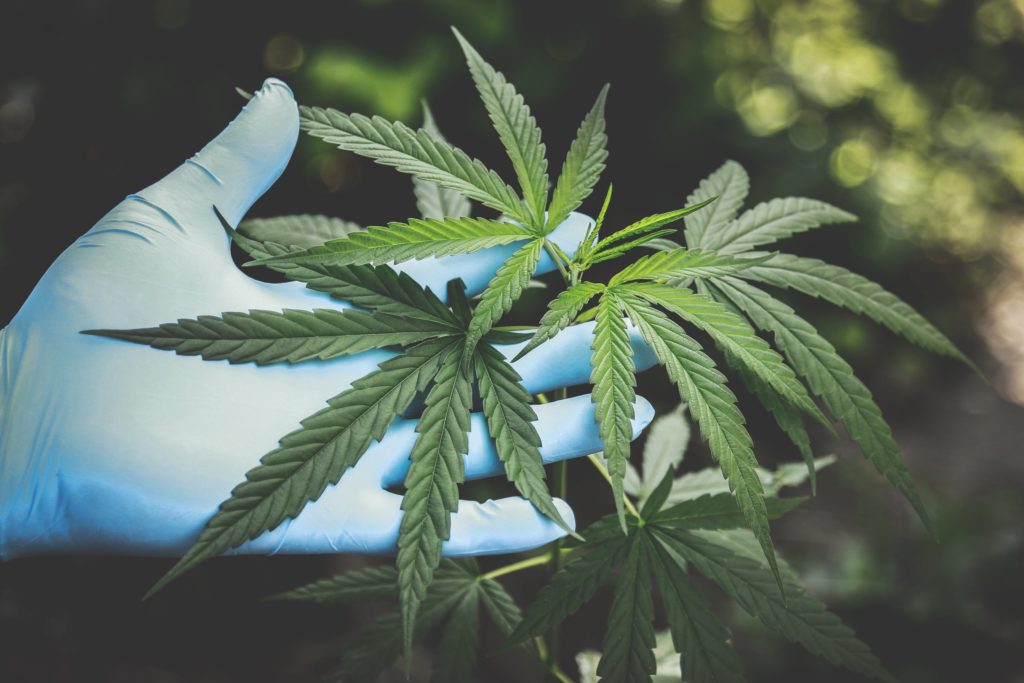 Insomnia. Chronic pain. Anxiety.
These are just some of the ailments people desire to relieve using CBD. CBD has had many reported effects on the mind and body. Clients are able to ease their anxiety, have a restful night's sleep, and move about more freely with the help of CBD. While many people are curious about the helpful potential CBD carries, they are skeptical of the effects it can have on them.
About CBD
CBD, or cannabidiol, is a non-psychoactive cannabinoid found in cannabis.
CBD can be extracted and purified from cannabis, resulting in a pure, therapeutic substance. CBD is currently being studied to better understand the effects it has on clients struggling with a wide variety of concerns. So far, studies have found that CBD has been effective in managing symptoms of schizophrenia, treatment resistant pediatric epilepsy, anxiety, chronic pain, depression, and a number of other concerns.
CBD is available in many forms, including topical solutions, hemp flower, vaporizers, capsules, edibles, and drops (tincture).
It can promote feelings of calm and relaxation in addition to acting upon the inflammatory response that may cause pain in the body. Despite the mode of administration, CBD has some promising findings when it comes to its effects on the body.
Difference Between CBD and THC
The cannabis plant has many cannabinoid compounds. The two that have garnered the most attention are CBD and THC (tetrahydrocannabinol).
THC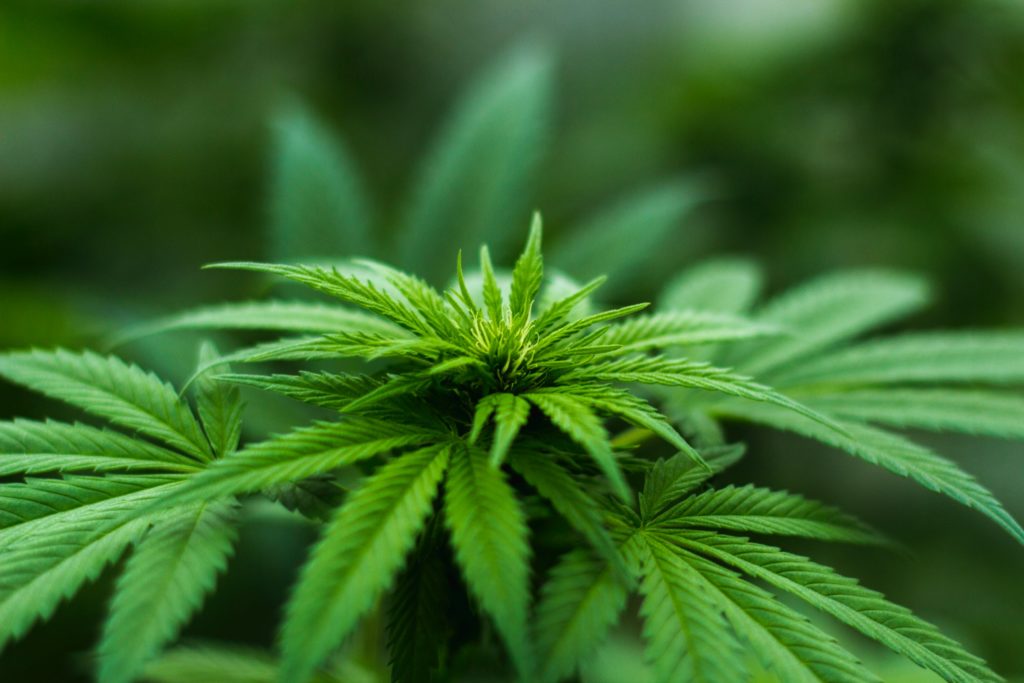 THC is the most abundant cannabinoid present in cannabis. It is also the most psychoactive compound. THC is what gives clients the "high," or intoxication, they experience when using cannabis. This is because THC activates the endocannabinoid receptors in the body. Through this activation, clients experience physiological and psychological effects.
CBD
CBD is the second most prominent cannabinoid in cannabis. CBD does not have intoxicating properties as it actually interferes with certain endocannabinoid receptors. However, when it is able to bind with other receptors, CBD has anti-inflammatory properties and it is able to reduce anxiety and psychoticism.
The Effects of CBD
Let's jump into the details of the physical, mental, and emotional effects CBD can have on you should you choose to partake in this substance.
Sedative (Sleep Inducing)
Insomnia affects about 10% of the US population. Whether difficulty falling asleep or staying asleep, individuals with insomnia struggle with maintaining a consistent sleep-wake cycle. The inconsistency in sleep those with insomnia experience may cause functional difficulties in day-to-day life. Memory, overall health, and productivity may suffer as a result of insomnia, leading to potentially detrimental consequences.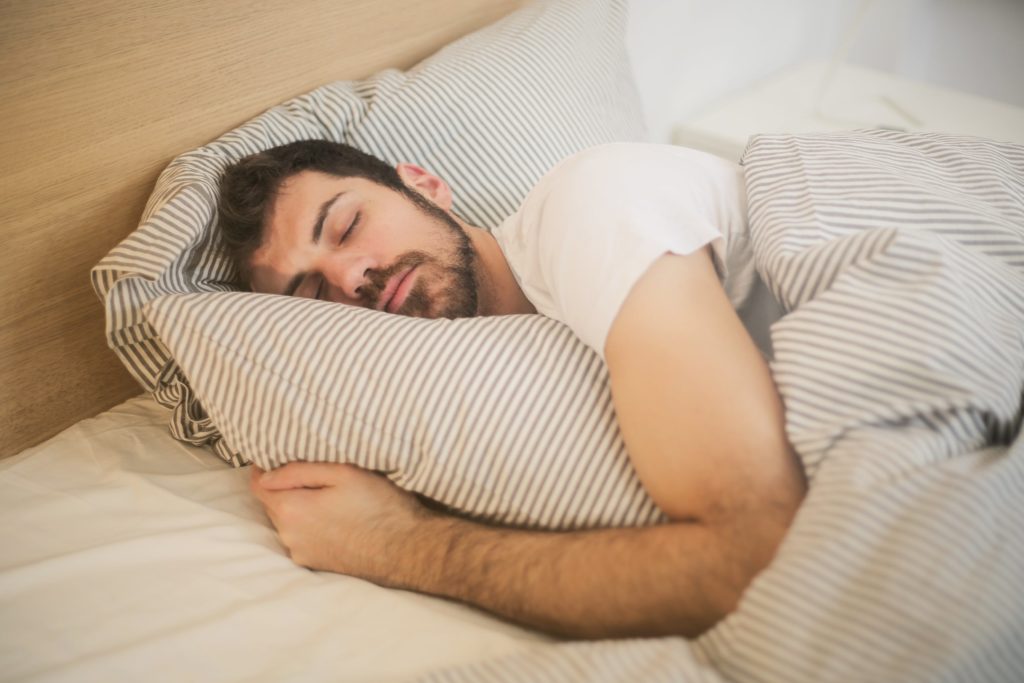 CBD has been shown to increase sleep time for those struggling with insomnia. It was also found to improve subjective quality of sleep over a three month period. While there seems to be a cause and effect relation between CBD and enhanced sleep, researchers are still uncertain as to the specific mechanism by which this works. It is thought that CBD acts to relieve anxiety and increase feelings of relaxation, thereby allowing the individual to experience better sleep.
Anxiolytic (Anti-anxiety)
An anxiety disorder is generally an excessive fear or worry that is out of proportion with any real or perceived threat. This interferes with daily functioning in important areas of life. Maybe a person struggling with social anxiety avoids going to work or endures it with significant distress. Anxiety disorders are the most prevalent mental health concern, affecting over 40 million adults in the US each year.
CBD has been researched to study its effects on anxiety symptoms.
It has been found to reduce anxiety in acute situations. More chronic use of CBD for anxiety requires more research. CBD has been proven to produce anti-anxiety effects at low to moderate doses and actually increased anxiety when administered in higher doses.
Analgesic (Pain Relieving)
Physical pain is a part of being human. From kicking the foot of your bed in the middle of the night to enduring chronic muscle, joint, or nerve pain, it can be a regular occurrence for many of us. In 2017, the U.S. Department of Health and Human Services declared a public health emergency in regards to the opioid epidemic. Many people were overdosing and misusing prescription and non-prescription opioid pain medications, resulting in thousands of deaths and opioid use disorder diagnoses. In an attempt to avoid using opioids to manage pain, many people are turning to CBD.
CBD has been shown to reduce inflammation and associated pain in scientific studies. In combination with THC, the pair address cancer-related pain, pain associated with multiple sclerosis and fibromyalgia.
CBD Side Effects
Studies have shown that CBD has limited side effects in select individuals despite increased dosages. Very rarely, research participants noted dry eyes, dizziness, diarrhea, and drowsiness as side effects of CBD use. Numerous reviews have noted that even at high doses, CBD did not indicate toxicity in the body. CBD may interact with certain medications. It is important to speak with your doctor before incorporating CBD into your medication regimen and when considering it as a supplement.
Canna Culture and CBD
Here at Canna Culture, we take special care to ensure our products are lab tested products our clients can trust. As one the most trusted brands in cannabis, we deliver quality CBD products that can aid in your pain relief or relaxation. If you are within a 20-mile radius of our convenient location in San Jose, we offer free delivery! No need to leave the comfort of your home to get great CBD products. Be sure to visit us and meet with our knowledgeable Cannabis Gurus to learn more about the CBD products that will best meet your needs.
#JoinTheCulture and sign up for our VIP Rewards program! Stay up to date about our specials, discounts, and swag. Receive news and updates about all that is happening at Canna Culture.
We're here to make your lifestyle, the best lifestyle. Read what our awesome clients have to say about their experience with Canna Culture. If you have any questions about any of our products, be sure to shoot us a message and one of our Cannabis Gurus will be happy to assist you!
FAQ
WILL CBD GET ME "HIGH"?
CBD is the non-intoxicating component of cannabis. Unlike THC, CBD does not produce a high as it does not have any psychoactive properties. You can vape, ingest, rub, or smoke CBD in order to feel its effects, as needed. 
WHAT IS CBD USED FOR?
CBD is being studied for its ability to alleviate anxiety, pain, psychosis, insomnia, and a number of other concerns. A CBD-specific medication has been FDA-approved to manage seizure disorders (epilepsy) called Dravet syndrome and Lennox-Gastaut syndrome (LGS). Be sure to discuss your interest in and questions about CBD with your doctor before implementing it as a part of your wellness plan.
IS CBD SAFE?
Research has shown that CBD does not create toxicity in the body, even at high doses. It is important to make sure that your CBD products are from trusted sources. Products at Canna Culture are lab-tested to ensure our clients are receiving the best possible quality. 
Additional Resources