Canna Culture Serves Silicon Valley with CBD Relief
Celebrities and CEOs swear by it to overcome pain. The secret is out on Cannabidiol (CBD), an all natural treatment for pain and inflammation that is nonaddictive and non-intoxicating. CBD provides real relief and the scientific studies are finally catching up with an abundance of anecdotal evidence.
For pain management, many of the opioid alternatives are downright dicey. Prescription analgesics are especially risky for treating chronic pain, like arthritis, which requires daily attention. But medicinal CBD is kind and nurturing, because Mother Nature loves you more than the pharmaceutical companies.
Canna Culture serves Silicon Valley with premium cannabis products. We offer free delivery within 20 miles of our San Jose dispensary. Our VIP Rewards Program makes it safe and simple to explore our comprehensive inventory and find the best CBD treatment to ease your pain.
What Is CBD and Why Is It Suddenly Everywhere?
Cannabidiol (CBD) is one of the many dozens of cannabinoids found in the cannabis plant. Cannabinoids are interesting compounds because our own human biology enjoys a unique relationship with them. Our cannabinoid receptors seem to have evolved specifically to respond to cannabis. It was a coevolution.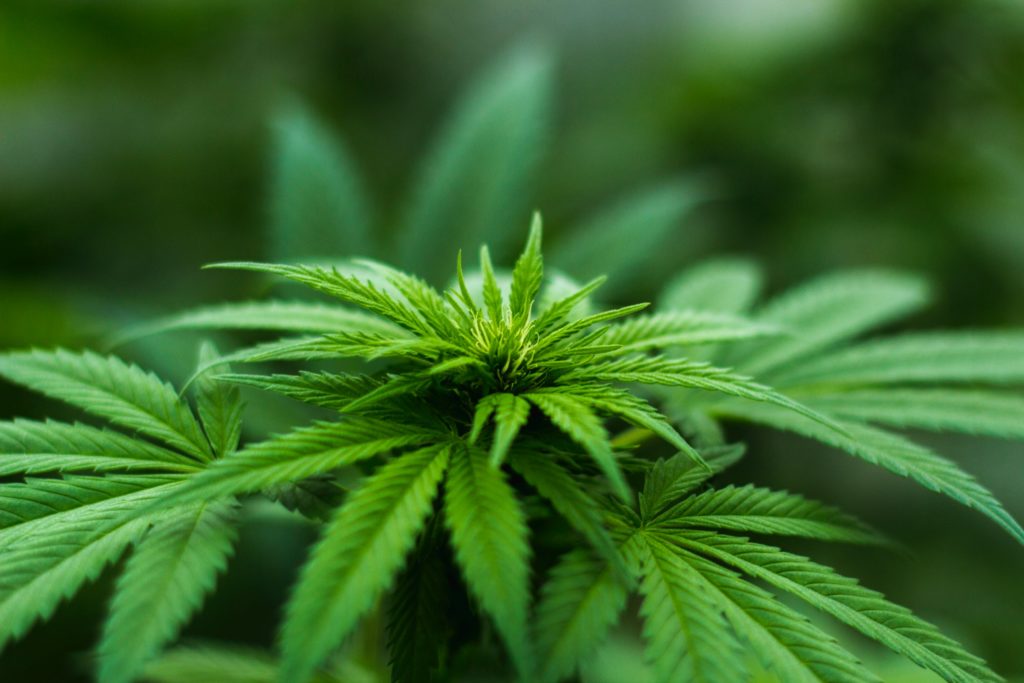 Cannabinoid receptors are involved in the functions of our immune and nervous systems, among others. The most notable cannabinoids are tetrahydrocannabinol (THC) and CBD. Humans have cultivated cannabis since ancient times because our ancestors had an intuitive understanding of our mutually beneficial arrangement with the plant. So, one could say that cannabis medicine wasn't "suddenly" everywhere. It has always been where people have sought relief from pain, inflammation, anxiety and insomnia.[1]
CBD was a Schedule I Controlled Substance in the eyes of the U.S. government until 2018 when the prohibitive classification was lifted. CBD is now considered a bioceutical by the Food and Drug Administration (FDA), finally freeing it for a broad range of therapeutic applications. The FDA's concession is an overdue (and still incomplete) acknowledgment of the healing power of cannabis.
What Does Science Say About CBD for Pain Relief?
CBD is effective for managing pain in individuals, based on ample anecdotal evidence and some very encouraging preliminary research. Conclusive clinical trials in humans are somewhat lagging due to the substance's ambiguous legal status. There is also something inherently elusive in all that cannabis so unselfishly gives to us. The entourage effect adds yet another layer of complexity to the already serpentine love story between cannabis and humanity.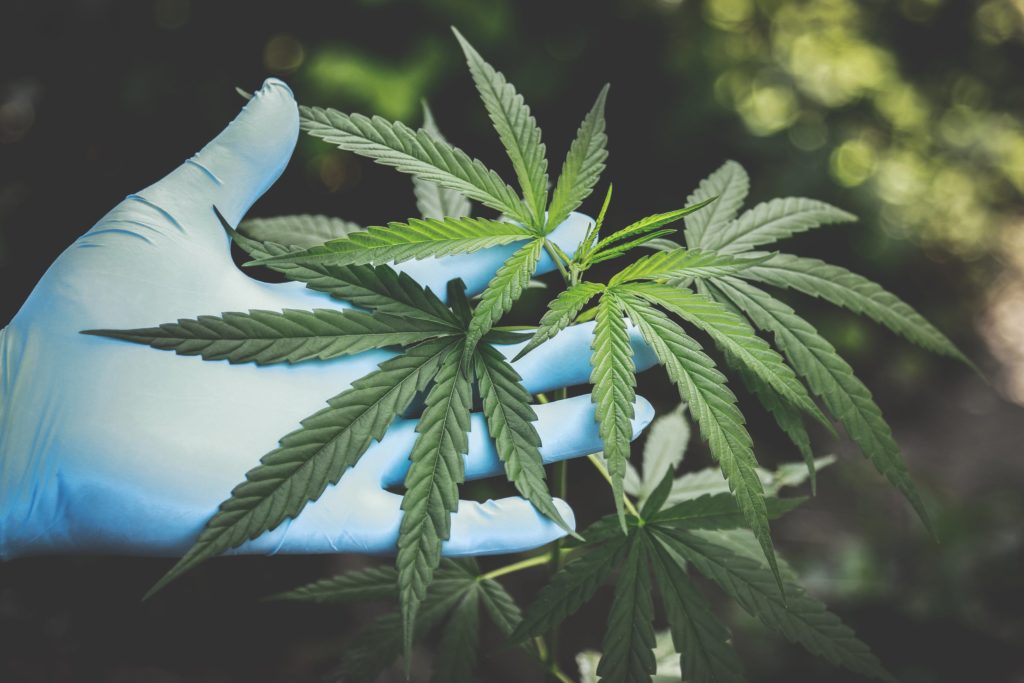 The entourage effect describes the dynamic synergy between all of organic cannabis' complementary components. THC and CBD are better together, in other words. And cannabis' comprehensive benefits exceed the effects of any of its elements acting alone. The ancients called it alchemy. In fact, it is sound science that supports the entourage effect. The European Journal of Pharmacology has documented biological activity between cannabinoids that does not occur in isolation. The study coins the term "entourage effect" to describe the novel benefits of cannabinoids working in concert.[2]
What Types of Pain Can Cannabidiol (CBD) Treat?
CBD treats neuropathic pain. Neuropathic pain is pain caused by afflictions affecting the somatosensory nervous system. The glutaminergic system is a major exacerbatory agent in neuropathic pain; it triggers inflammation. When the glutaminergic system is functioning properly, it tags damaged cells in need of replacement by promoting apoptosis, or cell death. But when the glutaminergic system is working in overdrive, it can be a large source of discomfort in chronic conditions like arthritis.
CBD inhibits glutamate release and other inflammatory vehicles. It deadens the inflammatory response. And CBD can prevent future inflammation. Cannabidiol plays a protective, life-affirming role in our body chemistry. It eases our distress. Best of all, CBD's side effects are minimal, if any!
Your Canna Culture Experience in San Jose, California
#JoinTheCulture! Our clients at Canna Culture are among the most satisfied cannabis consumers in all of California. Read our flavorful favorable reviews and see for yourself. Pursue our menu of fine items and place an order for free delivery right over the phone, if you like.
On the phone or in person, our serene and knowledgeable "Cannabis Guru" budtenders will help you find the way to your ideal CDB products. These miraculous treats can ease your pain, reduce inflammation, and address arthritis symptoms. You're the VIP at Canna Culture. Join our VIP Rewards Program for swag, discounts and exclusive offers only available to members.
Curious about cannabis? Call (408) 264-7877 to contact us. Let's get the conversation started.
CBD vs. THC: The Entourage Effect
These two cannabinoids have a lot in common, but they are equally as different. Let's distinguish the terms of our discussion before continuing.
What Is the Difference Between THC and CBD?
| | | |
| --- | --- | --- |
| Found in cannabis | THC | CBD |
| Bind with Cannabinoid receptors in humans | THC | CBD |
| Creates psychoactive "high" | THC | |
| Therapeutic benefits | THC | CBD |
| FDA-cleared for medical applications | | CBD |
CBD is not responsible for the elevated and impaired mental state that is commonly associated with cannabis use. In fact, CBD's Schedule I status was recently lifted by the FDA to make it more available for medical applications. However, both CBD and THC are shown to have therapeutic benefits. Moreover, CBD and THC work even better together as they cooperate organically under the auspices of the entourage effect.
Natural medicines tend to receive their share of resistance from the medical establishment because the prevailing point of view is a reductive one. Pharmaceuticals tend to be considered in isolation from, rather than in relation to, the broader biological systems in which they participate. The entourage effect means that the comprehensive benefits of cannabis are greater than their constituent cannabinoids—the whole is greater than the sum of its parts. This may sound like alchemy, but dynamic processes are a common feature in nature, from respiration to reproduction.
CBD Products
With Canna Culture's wide variety of CBD products, you're sure to find something to suit your needs and satisfy your taste. Topicals, edibles, tincture oil and flower—CBD's broad range of benefits has enabled a proliferation of products as the cannabinoid's reputation as good medicine has gained in esteem. Below we share some examples of CBD products.
How Would You Like Your CBD? (Examples)   
Releaf Balm
CBD Mango Gummies
Chocolate Chip CBD Cookies
Fico Full Spectrum CBD Oil
3.5g Harley-Tsu Flower
Muscle Freeze CBD
Search our extensive menu for more!
Complementary Cannabis Therapies
Evidence supporting the entourage effect suggests that CBD therapy is more likely to be effective with a befitting blend of complementary cannabinoids, like THC. Many products offer varying ratios of CBD to THC. So, under the guidance of one of Canna Culture's Cannabis Gurus, you can tune in to your correct healing frequency. We list some examples below.
CBD and THC Products (Examples)
3:1 CBD:THC Releaf Balm
In Your Dreams Lotion
3.5g Banana Kush
LA Confidential Cartridge
Canna Culture offers free delivery within 20 miles of our San Jose dispensary.
What Does CBD Cost in Silicon Valley?
Our competitively-priced inventory provides premium products at a value. Canna Culture's fine cannabis and CBD extracts reflect our commitment to the community. We are known as Silicon Valley's Premier Legal Cannabis Dispensary and we want you to see it in everything we do. We love to give our clients the VIP treatment! Check our specials page for opportunities to save.
FAQ
Does CBD oil really help treat arthritis pain?
Research confirms that CBD benefits arthritis sufferers and has a positive impact on pain. A 2017 study published in the journal Pain confirms that local administration of CBD blocked pain in osteoarthritis-stricken rats. Also, preventative CBD treatments thwarted the development of pain and nerve damage in these joints.[3] These findings suggest that CBD may be a safe, useful therapeutic for treating arthritis pain.
Should you take CBD for pain?
Yes. Clinical trials in animals verify what human beings have known about cannabis for millennia: CBD reduces pain and inflammation. The medicine is well-tolerated and has few negative side effects. The popularity of CBD as a safe, effective alternative to the attendant hazards of opioids led the Arthritis Foundation to publish its own guidelines for CBD use on October 3rd, 2019. The guidelines grant their tepid endorsement of CBD, hedging slightly as they mention the ongoing clinical trials in humans.            
References
Manzanares, J., Julian, M., & Carrascosa, A. (2006). Role of the Cannabinoid System in Pain Control and Therapeutic Implications for the Management of Acute and Chronic Pain Episodes. Current Neuropharmacology, 4(3), 239–257. doi: 10.2174/157015906778019527
Ben-Shabat, S., Fride, E., Sheskin, T., Tamiri, T., Rhee, M.-H., Vogel, Z., … Mechoulam, R. (1998). An entourage effect: inactive endogenous fatty acid glycerol esters enhance 2-arachidonoyl-glycerol cannabinoid activity. European Journal of Pharmacology, 353(1), 23–31. doi: 10.1016/s0014-2999(98)00392-6
Philpott, H. T., O'brien, M., & Mcdougall, J. J. (2017). Attenuation of early phase inflammation by cannabidiol prevents pain and nerve damage in rat osteoarthritis. Pain, 158(12), 2442–2451. doi: 10.1097/j.pain.0000000000001052