It Takes Two to Tango
Cannabis's two most well-known cannabinoids are THC and CBD. In trying to describe the unique benefits of each of these special biochemicals, many people often fall into the trap of comparing one against the other, as if there were some sort of competition! But which part of the cannabis plant is most useful?
In fact, THC and CBD are a match made in heaven. They're great apart, but they are even better together. THC and CBD combine to offer comprehensive benefits that neither could accomplish alone.
Canna Culture is Silicon Valley's premium cannabis dispensary. We offer free delivery to clients within 20 miles of our San Jose location. From the secure comforts of home, our VIP Rewards Program makes it safe and simple to explore our comprehensive inventory.
The Entourage Effect of Cannabis
The entourage effect embraces the messy reality that it is impossible to truly isolate a set of organic variables in a living system. That's because living systems rely on the principles of interdependence, in which everything operates in relation to everything else. This makes pointing to a single chemical in cannabis as the sole trigger for a particular human response quite a difficult task.
#JoinTheCulture! Read the Canna Culture blog and stay informed on the exciting world of cannabis in California.
The entourage effect takes into account the synergistic quality of cannabis.[1] When purchasing cannabis, you should experiment with different varieties to see which treatment works best for you. And don't be afraid to ask for help from an experienced cannabis professional.
Treat Pain and Inflammation Naturally with THC and CBD
Cannabidiol (CBD) and tetrahydrocannabinol (THC) are the two major cannabinoids found in cannabis. CBD treatments have recently received a lot of attention as the availability of this amazing therapy has increased.[2] This may be due in part to the fact that CBD is non-psychoactive, unlike its sister cannabinoid, THC. Hence, it does not require the same high standards which regulate the sale and distribution.
Cannabis can be an all-natural remedy for pain, inflammation, insomnia, anxiety and other ailments.
That's because of the intimate relationship human beings share with the cannabis plant. Once ingested, both THC and CBD combine with CB receptors throughout our bodies. Cannabinoid receptor types 1 & 2 (CB1 & CB2, respectively) are in the gut and nervous system of many mammals, including humans. These cells are receptive to the cannabinoids produced within the cannabis plant. CB1 is expressed primarily in the nervous system, where it is believed to play a leading role in many of the psychoactive effects we experience from ingesting cannabis.
CB2 is expressed in the nervous system, too, but also in the gut and the tissues involved in our immune system. Recent studies indicate that CB2 is the responsible party for cannabis' most beneficial medical applications.
Human Genes responsible for Cannabis' Effects
| | | |
| --- | --- | --- |
| Psychoactive Effects | CB1 | CB2 |
| Immunosuppressant (Anti-Inflammatory) Effects | | CB2 |
| Eases Abdominal Pain | | CB2 |
The CB2 receptors in our immune system act to modulate the chronic pain and inflammation of arthritis upon contact with the chemical compounds in cannabis. CB2, once activated, muzzles the body's inflammatory response.
Browse our menu to see all of our amazing THC and CBD products available at Canna Culture.
Fibromyalgia is another chronic condition with a complex range of symptoms, including irritable bowel syndrome.[4] But CB2 receptors in the gastrointestinal tract respond positively to cannabinoid compounds.
What is Microdosing?
You can reap all of the medical benefits of cannabis—and even THC—without the worry of becoming inebriated. That's what microdosing is all about.
A microdose of cannabis is a quantity that is large enough to produce therapeutic benefits and yet small enough to avoid getting you high. Microdosers achieve this by finding the minimum effective dose (MED) of a medication. Fall below the MED range and the drug will not have any effect. Overshoot it and the side effects may disrupt your life in unwanted ways.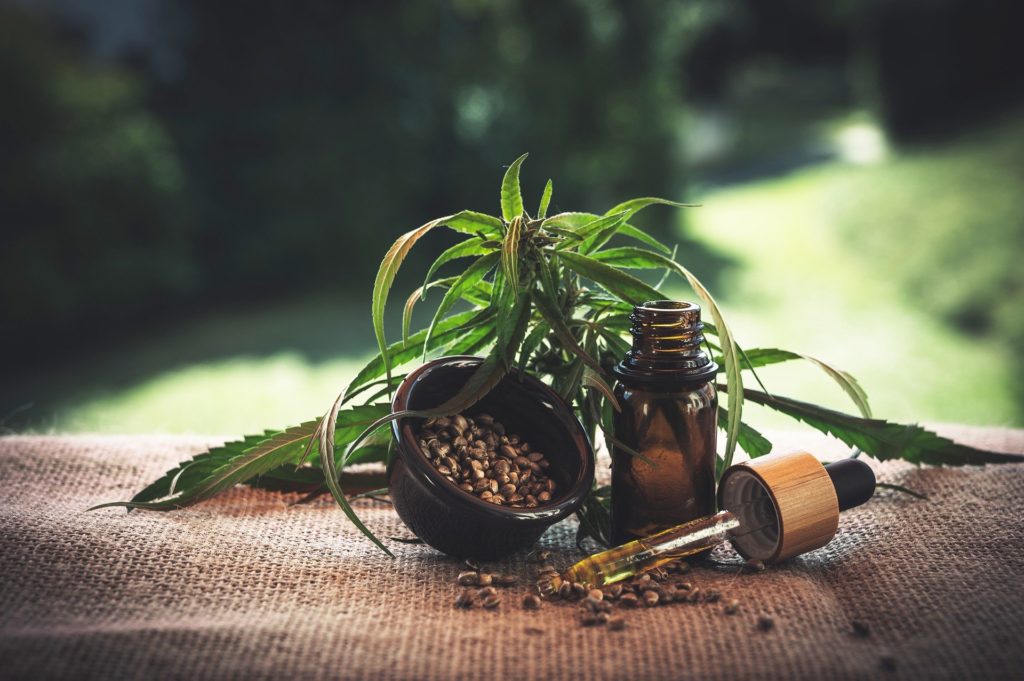 In many medications, if you significantly outpace the effective dose, you may discover its maximum tolerated dose (MTD). Exceeding the MTD of the most commonly prescribed drugs for anxiety, insomnia and chronic pain (Ambien, Xanax and Codeine, respectively) can be potentially fatal. Cannabis, on the other hand, is very low in toxicity. This means that taking an excessively large dose may leave you quite impaired, but it will not harm you.
With some careful chemistry, microdosers try to discover their own personal MED so they can benefit from all of cannabis' gifts, no strings attached.
Your Canna Culture Experience in Silicon Valley
We take your dispensary experience to the next level. That's because our clients at Canna Culture are the most satisfied cannabis consumers in all of California. Read our radical reviews and see for yourself. Our menu of fine items just might entice you to take advantage of our free delivery to clients in our service area. On the phone or in person, our serene and knowledgeable "Cannabis Guru" budtenders will help you find the way to your ideal cannabis products.
You're the VIP at Canna Culture. Join our VIP Rewards Program for swag, discounts and exclusive offers only available to members.
What Do CBD and THC Products Cost in San Jose, California?
Canna Culture offers a wide variety of CBD and THC products. We pride ourselves on bringing the very best cannabis to our Northern California community. Search our extensive menu and you're almost guaranteed to find something to suit your needs and satisfy your taste. Canna Culture is your one-stop shop to stock up on whatever you might need through the days and weeks ahead. We are a California Essential Business, always here for you whenever you need us.
Our clients' favorable reviews are evidence of our commitment to providing quality products with stellar service. Let's get the conversation started. Canna Culture offers free delivery within 20 miles of our San Jose dispensary. Now you can order our superb cannabis products from the secure comforts of home!
We know that life isn't always easy, but Canna Culture is here to help make it a little easier. We're happy to help our friends and neighbors in Central Valley, California, through all their highs and lows.
A Match Made in Heaven 
It takes two to tango and that's why THC and CBD are better together. They create a chemical harmony that is greater than the sum of its parts. Scientists call this unique synergy the "entourage effect." The entourage effect describes those benefits that you may derive from cannabis that only occur when THC and CBD work together. There's no "I" in "team," and there is no "I" in "THC" and "CBD," either! That's because a good partnership is hard to find. THC and CBD are a match made in heaven because they are meant to act in concert to provide the best possible benefit to the people of San Jose, California.
FAQ
Does CBD Counteract THC's Psychoactive Effect?
It does appear that CBD counteracts some of the psychoactive effects of THC, although the research can be conflicting. It is noteworthy that the two molecules appear to work in harmony rather than in conflict, offering a more pleasant experience as a result. Future research will determine the deeper mechanisms behind this unique relationship.
Why does CBD work better with a little THC?
The best available science makes clear that whole-plant cannabis is superior to single compounds. That's because the plant's complex mix of cannabinoids, terpenes and flavonoids interact synergistically to create an "entourage effect" that enhances each others' therapeutic effects. A study conducted at the California Pacific Medical Center in San Francisco found that combining THC and CBD produces more potent anti-tumor effects when tested on brain cancer and breast cancer cell lines than either compound alone. Also, consider that patients with intractable cancer-related pain tolerated medicines that combined THC and CBD notably better than a pure THC extract. A 2012 study in the Journal of Psychopharmacology found that CBD "inhibits THC-elicited paranoid symptoms and hippocampal-dependent memory impairment."
References